See on Scoop.it – Entertainment News ALPR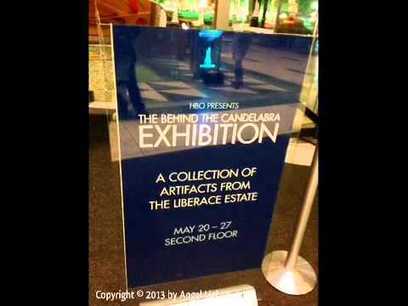 Liberace's famous bejeweled concert piano is being featured in New York City at the Time Warner Center by HBO as a promotion for the opening of the movie "Be…
Antonio Meneses Saillant's insight:
Please come to the event and check out the description area below .
Please Subscribe Like and Share My YouTube Video.
Copyright © 2013 by Angel Light Group.
Antonio Saillant is the NY and National Art and Film Industry Writer for the Examiner!
Goto http://www.examiner.com/film-industry...
NEWS TO SHARE?
Send your story ideas, news releases and general inquiries or To book for an interview, Potential interviews, Potential reviews and blog contributions, etc.
Kindly send your inquiry to the email address angellightpictures@me.com
See on www.youtube.com